Boston and mHealth
Unlimited Research Collaboration Opportunities
---
Boston is home to some of the top health research and industry organizations in the world, and many are within walking distance of Northeastern. Northeastern also has strong ties to Boston's urban community, creating a wealth of partnership opportunities for the research group. We don't have connections to all the places listed below (yet!), but the possibilities are great.
[br]
A One-Of-A-Kind Global Center of Health Innovation
The following health organizations are within a short walk of Northeastern: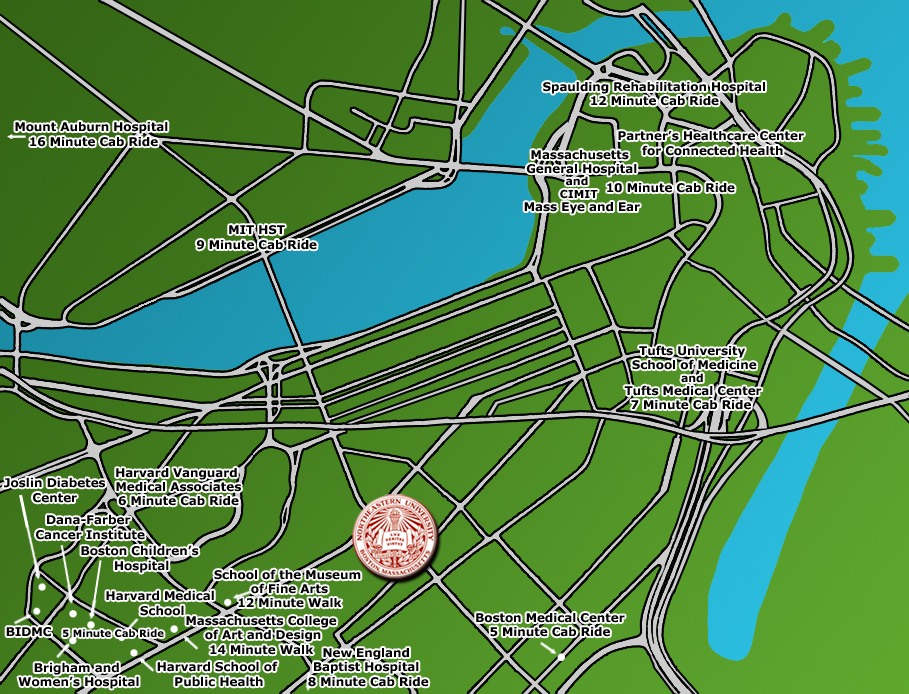 The following organizations are within a 10-20 minute subway or cab ride of Northeastern: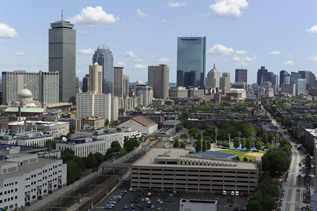 Boston is also home to a vibrant entrepreneurial community, with a burgeoning number of startups in mobile technology and personal health informatics. Many leading companies have offices within a 45 minute drive of downtown Boston.
With a good idea, there is no limit for collaborative research opportunities in the Boston area.